Greetings Adventurers!
Our May Absalom Lodge Conclave is this upcoming Saturday, May 18th at the Quincy Mall. It will be in the Questgames Unlimited game room again. This month, we will feature a two part PFS adventure from Season 8 and two SFS scenarios. The PFS scenarios are 8-18 Champion's Chalice, Part 1: Blazing Dangerous Trails and 8-21 Champion's Chalice, Part 2: Agents of the Eye. The first scenario features a unique cross country race that sets up the second scenario. Both are tier 1-5 adventures.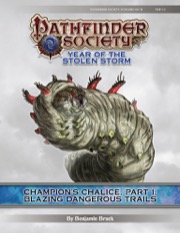 The SFS scenarios are 1-12 Ashes of Discovery and 1-32 Acts of Association. Both are Tier 1-4 adventures. You can sign up for these sessions at our Warhorn page.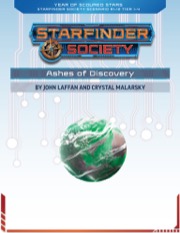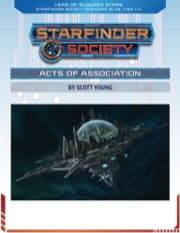 With QuinCon 34 coming up, we want to let you know that we have 30 PFS/SFS sessions scheduled. Yes, that's right, 30 sessions. By the time QuinCon 34 begins, we will have had a full year of Absalom Lodge Conclaves which has brought in quite a few new players over that year. We are anticipating a good turnout at QuinCon 34 and wanted to meet the expectations of the players. We also are flexible and can schedule more sessions if needed. So sign up for sessions. If there is one you want to play and do not see listed, let us know and we will see what we can do.
We also want to note that we will be running two multi-table specials at QuinCon 34 for the first time in years. These are great opportunities for players to experience the same special adventures that are featured at the large conventions. This year we are offering 8-99D The Solstice Scar and 1-99 The Scoured Stars Invasion. We have four tables open at both specials and they are all set up in the 1-2, 3-4, 5-6, and 7-8 level tiers.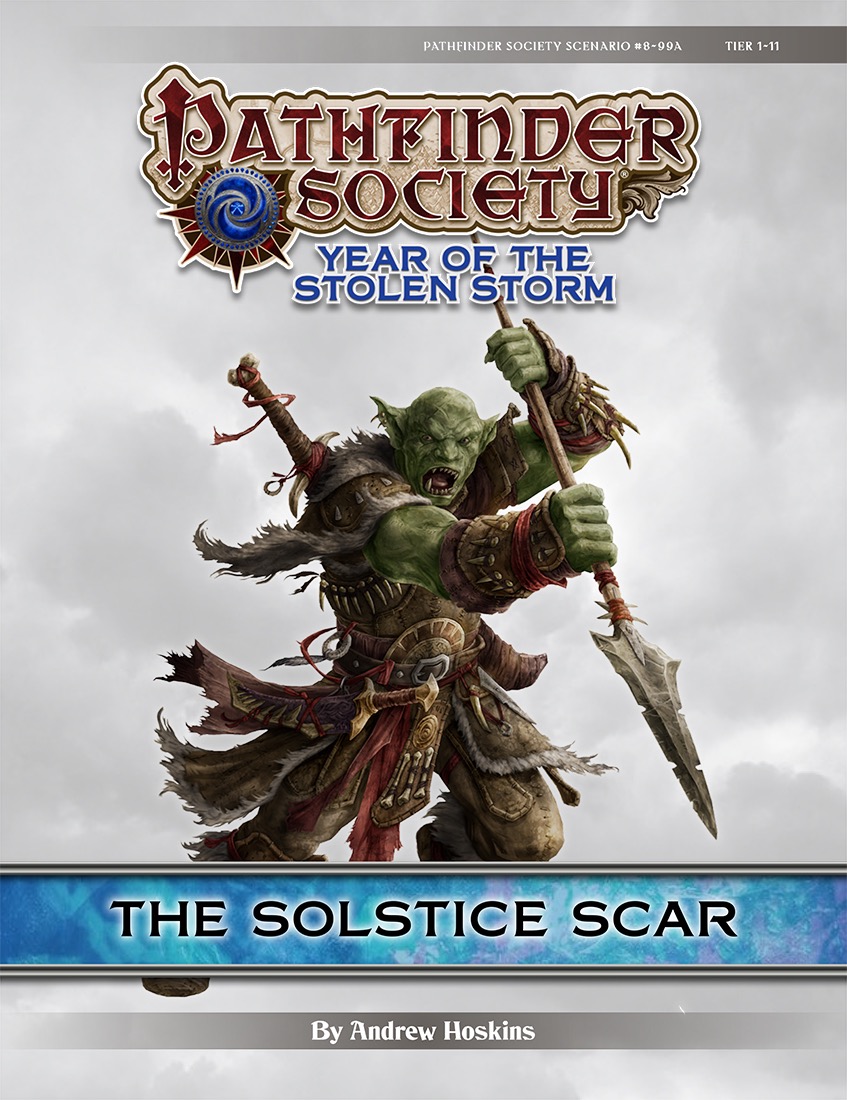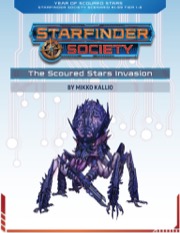 You can go over the entire Organized Play schedule at the QuinCon 34 Warhorn page.
At this time we are still considering what we will be doing for MallCon in June. We originally were going to have it and then Conclave on back to back Saturdays, but a lot of that is going to depend on you. What do you want? After all, this is about meeting the playing needs of you and your fellow gamers. Let us know either here or on our League of Aroden FaceBook page.
Finally, Pathfinder Second Edition is coming out August 1st. We will begin to offer PFS2 scenarios on August 24th at the August Conclave in Quincy and August 10th at PFS Smackdown in Columbia. We will continue to offer PFS 1st Edition scenarios as long as the players want to play them right along with PFS 2nd Edition and Starfinder. While we wish we could offer them at QuinCon34 we cannot as the edition does not release until August 1st at Gen Con in Indianapolis. You could go to Gen Con and play and or run PFS 2nd Edition. I know I will be there running eight sessions of PFS2. They are still recruiting GMs who want to run PFS2 and SFS at Gen Con. Let us know if you are interested.