Now Available: Spells, Smoke, Storms, and so many Aliens.
Wednesday, June 29, 2021
Here we are at the crossroads, that magical in-between place with PaizoCon over and Gen Con ahead. The cycle of Starfinder and Pathfinder Adventure Paths and Organized Play seasons are renewing themselves and must-have accessories abound. Explore what is new from Paizo this month!
---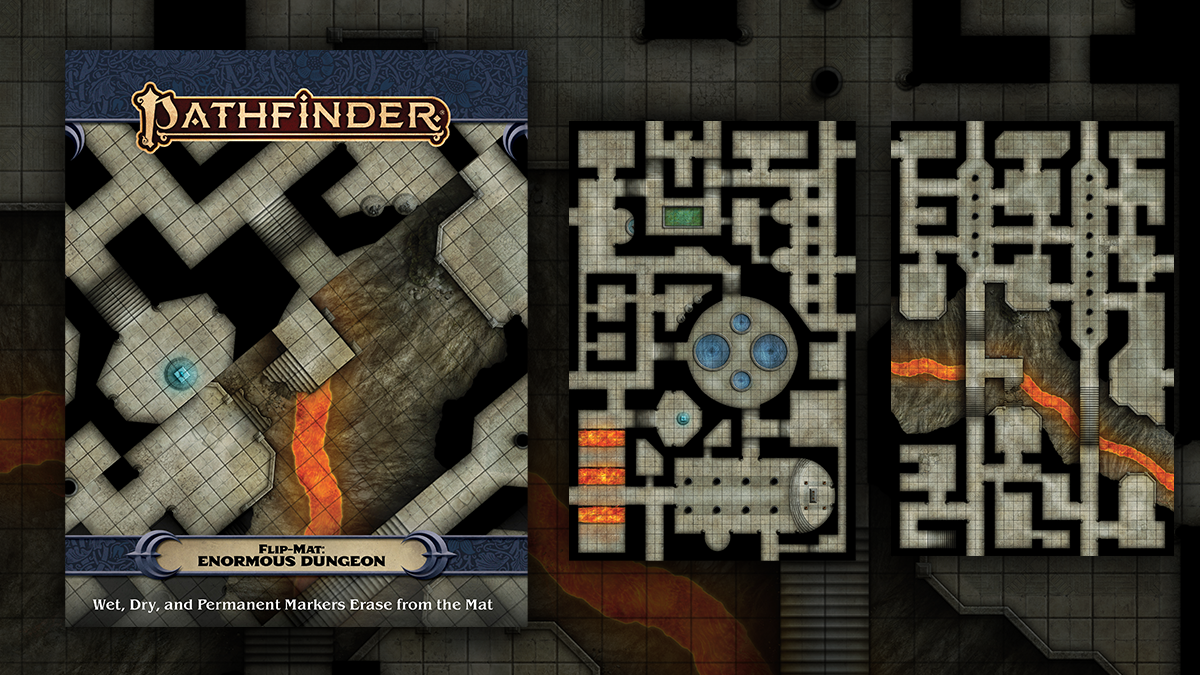 Part of the Pathfinder Maps subscription.
SEEK THE DUNGEON'S SECRETS!
The biggest Flip-Mats in history just got bigger! This enormous map presents a sprawling dungeon complex on each side—one side a tangled dungeon with rooms filled with strange sources of magic, and the other a two-tiered dungeon bisected by a vast chasm that drops away into a river of lava.
Pathfinder Flip-Mat: Enormous Dungeon measures 30″ × 46″ unfolded, and 8″ × 10″ folded. A Flip-Mat's coated surface can handle any dry erase, wet erase, or even permanent marker. Usable by experienced GMs and novices alike, Pathfinder Flip-Mats fit perfectly into any Game Master's arsenal!
Part of the Starfinder Adventure Path subscription.
THE DRIFT IS BROKEN
Galactic disaster strikes just as the crew of the Marata comes under attack by pirates in the midst of a solar storm, and the survivors find themselves hurtling through time, space, and the planes! Soon, they're being chased by infernal legions, fleeing the first layer of Hell to parallel dimensions and the distant future. All they want is to get home—but first, they'll have to survive!
This Starfinder Adventure Path volume begins the Drift Crashers Adventure Path and includes:
"The Perfect Storm," a Starfinder adventure for 1st-level characters, by Jessica Redekop.
A player's guide for this Adventure Path, with advice on making characters perfect for the Drift Crash and the Drift Crisis that follows, by Joshua Hennington.
A toolbox featuring planar character options, diabolical fiends, and other creatures, by Joseph Blomquist, Sasha Laranoa Harving, Quinn Murphy, Jessica Redekop, and Isabelle Thorne.
Statistics and deck plans for the Primorata, a unique vessel created when two starships merged into one, housing an artifact called the Signal Chaos Engine, by Jessica Redekop.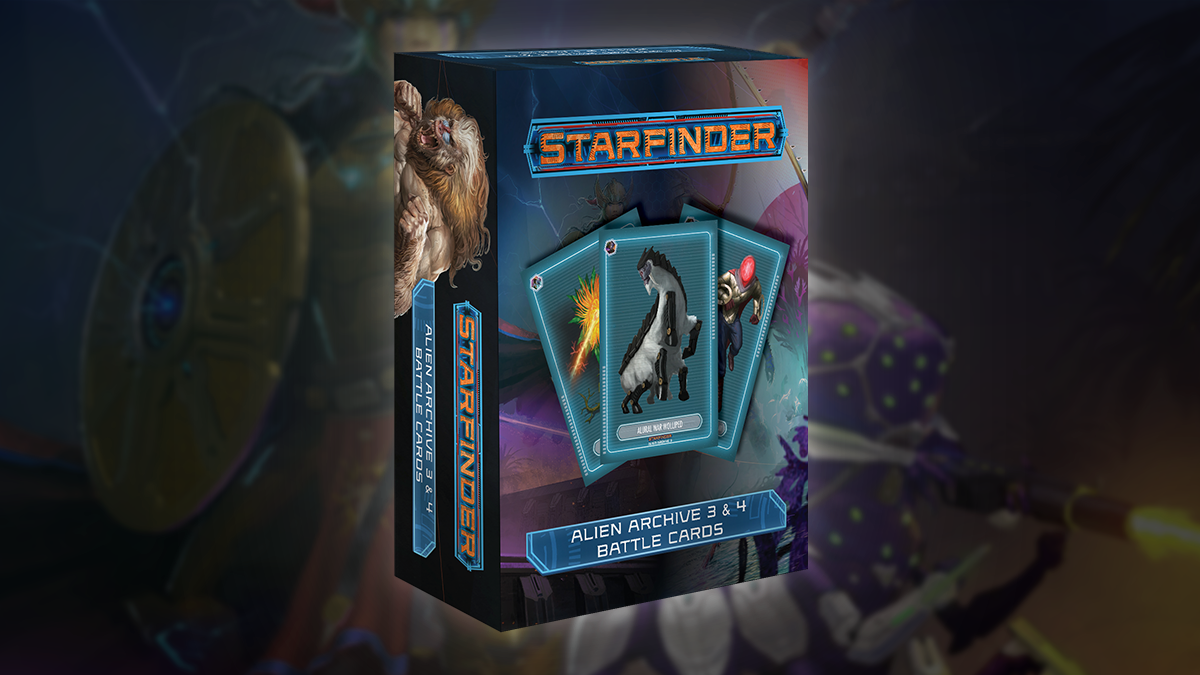 Part of the Starfinder Accessories subscription.
ALIEN DANGER IN THE CARDS!
Starfinder Alien Archive 3 and Alien Archive 4 are excellent tools for planning science fantasy adventures, but this box of over 300 cards presents a new and exciting way for your extraterrestrial creatures to land on the table and join the fight. Each card features a beautiful, full-color image of a creature from Alien Archive 3 or Alien Archive 4 on one side, while the other side provides that creature's statistics for quick and easy reference. Show the players what alien menace their characters face while keeping the creature's abilities at the ready, and watch your game come alive!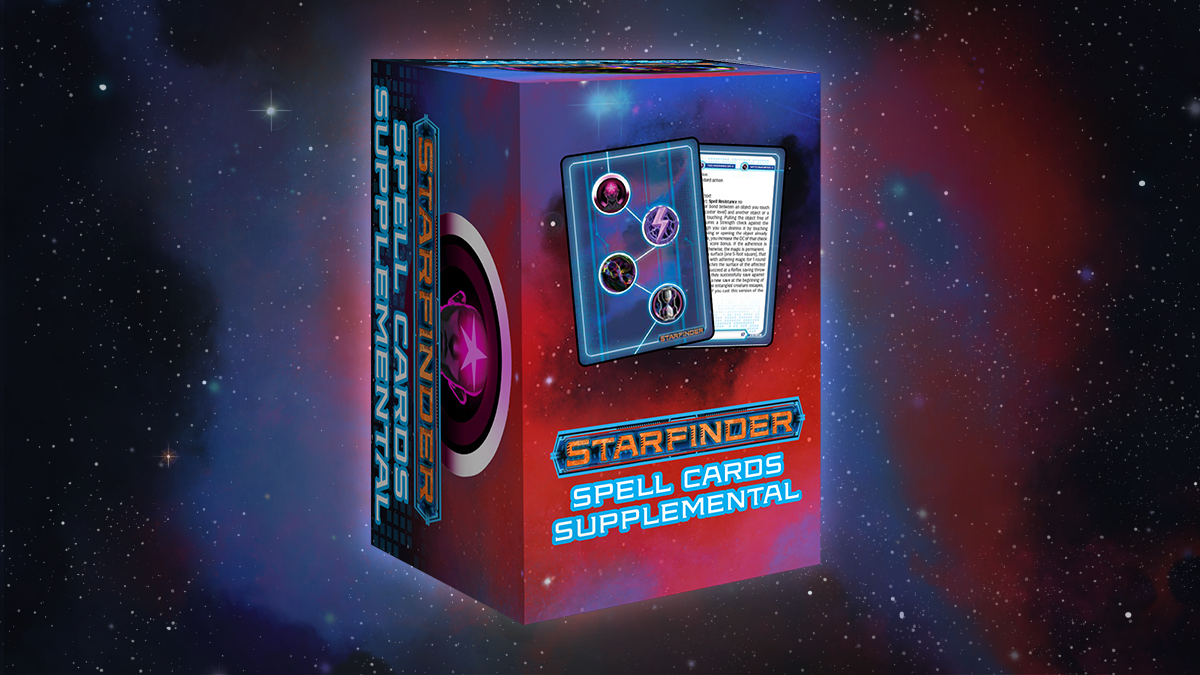 Part of the Starfinder Accessories subscription.
Just like the galaxy, the magic of Starfinder is infinite! Starfinder Spell Cards Supplemental is the must-have accessory for those spellcasting science-fantasy heroes whose knowledge has no bounds. More than 200 spell reference cards, covering a multitude of unique spells found in Starfinder's hardcovers and Adventure Path volumes, give players instant access to key game details at a glance!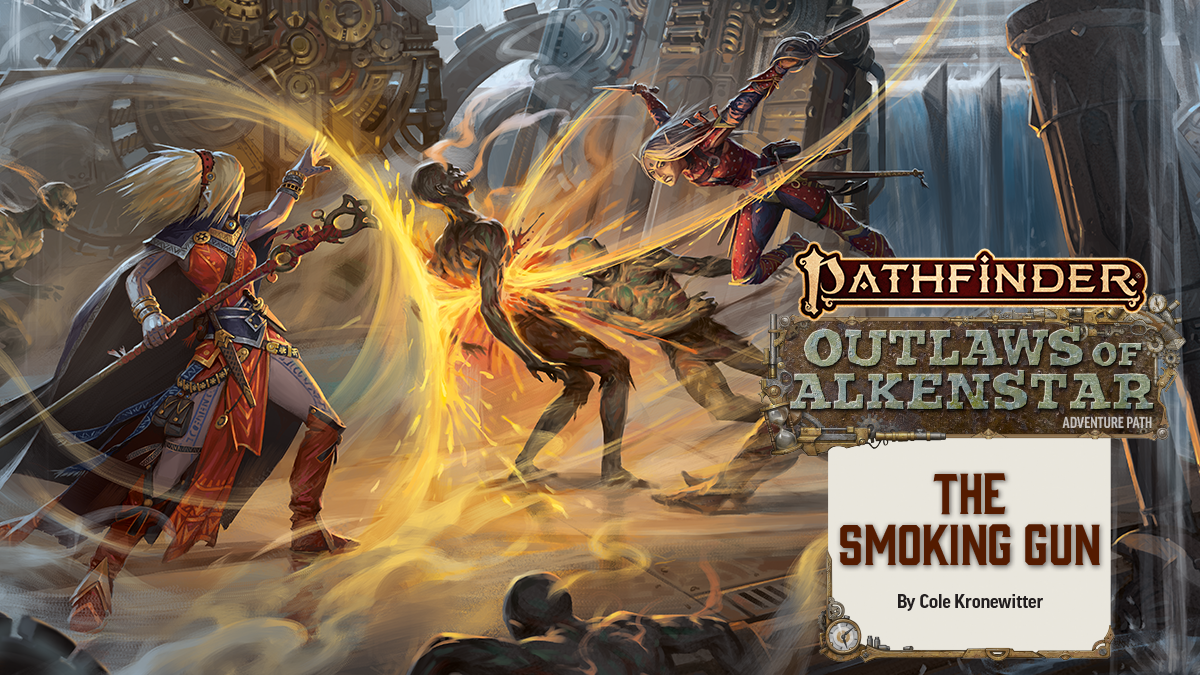 Part of the Pathfinder Adventure Path subscription.
A BULLET IS BEST
Vengeance-seeking vigilantes must infiltrate Alkenstar's upper crust, master a potent combination of eldritch magic and clockwork engineering, and wield the awesome power of black powder to stop their archenemy's plot to upend the city. In this action-packed finale, the party members face their greatest challenges yet. Can they clear their names and settle their gunmetal grudges? Or will the forces of evil draw first? The Outlaws of Alkenstar Adventure Path concludes with "The Smoking Gun," a complete adventure for 8th- to 10th-level characters.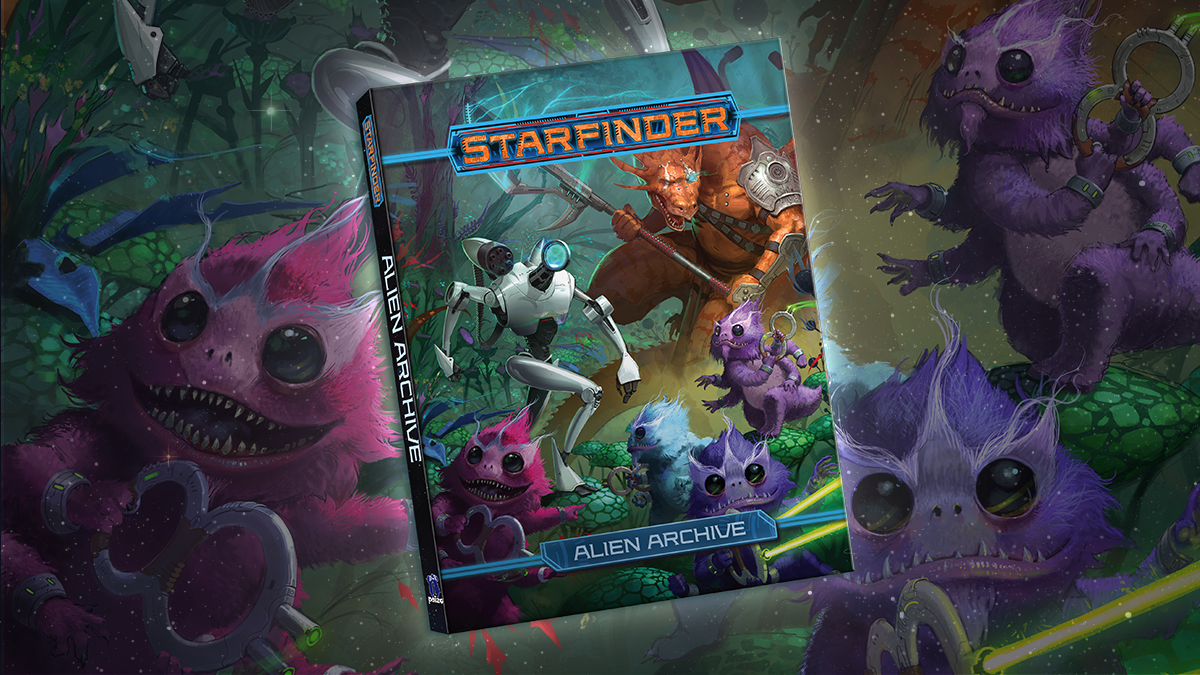 CLOSE ENCOUNTERS
Strange aliens both friendly and fearsome fill this tome of creatures designed for use with the Starfinder Roleplaying Game! From the gravity- manipulating frujais and planet-killing novaspawn to space goblins and security robots, the creatures in this codex will challenge adventurers no matter what strange worlds they're exploring. What's more, player rules for a host of creatures let players not just fight aliens, but be them! Inside this book, you'll find the following:
Over 80 bizarre life-forms both classic and new, from the reptilian ikeshtis and energy-bodied hallajins to robotic anacites and supernatural entities from beyond the realms of mortals.
Over 20 races with full player rules, letting you play everything from a winged dragonkin to a hyperevolved floating brain.
New alien technology to help give your character an edge, including weapons, armor, magic items, and more.
A robust NPC-creation system to let Game Masters build any aliens or creatures they can imagine.
New rules for magical monster summoning, quick templates to modify creatures on the fly, and more!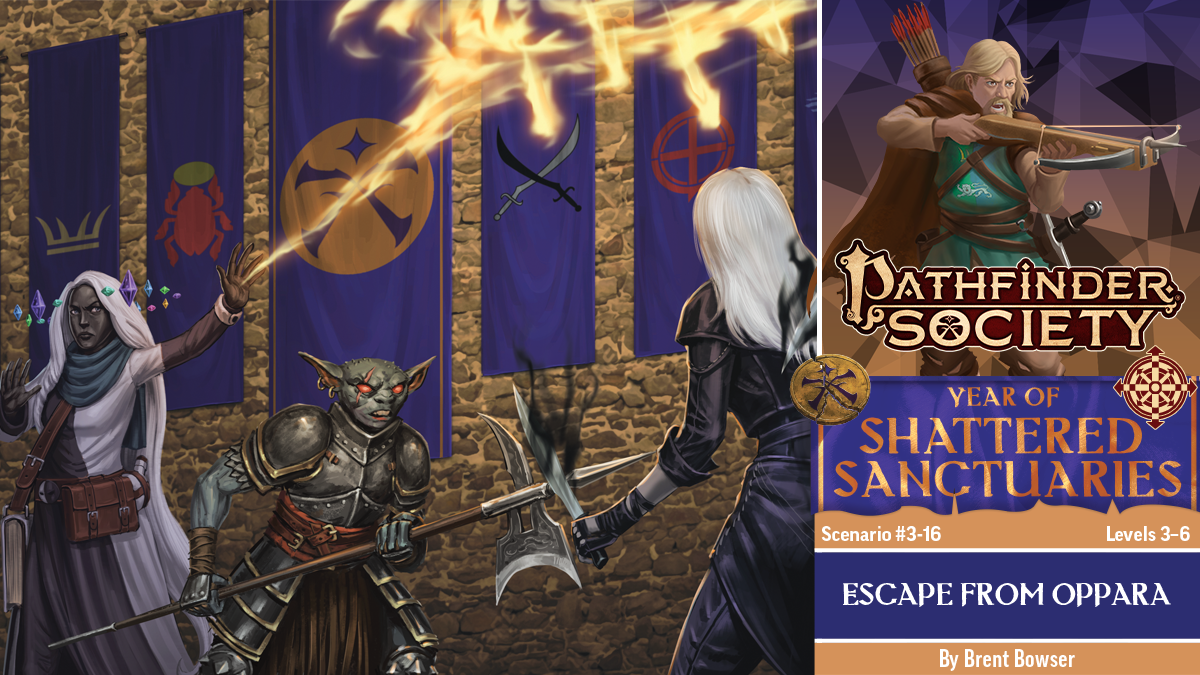 Part of the Pathfinder Society subscription.
The plan starts like this: first, try to flee the city… but make sure they see you doing it! Escape from Oppara is part of the ongoing Taldor metaplot arc in the Year of Shattered Sanctuaries. It is the second and final scenario in the arc, which began with Pathfinder Society Scenario #3-11: No Time for Treason. While playing the previous scenario enhances the narrative of this two-part story arc, it is not required.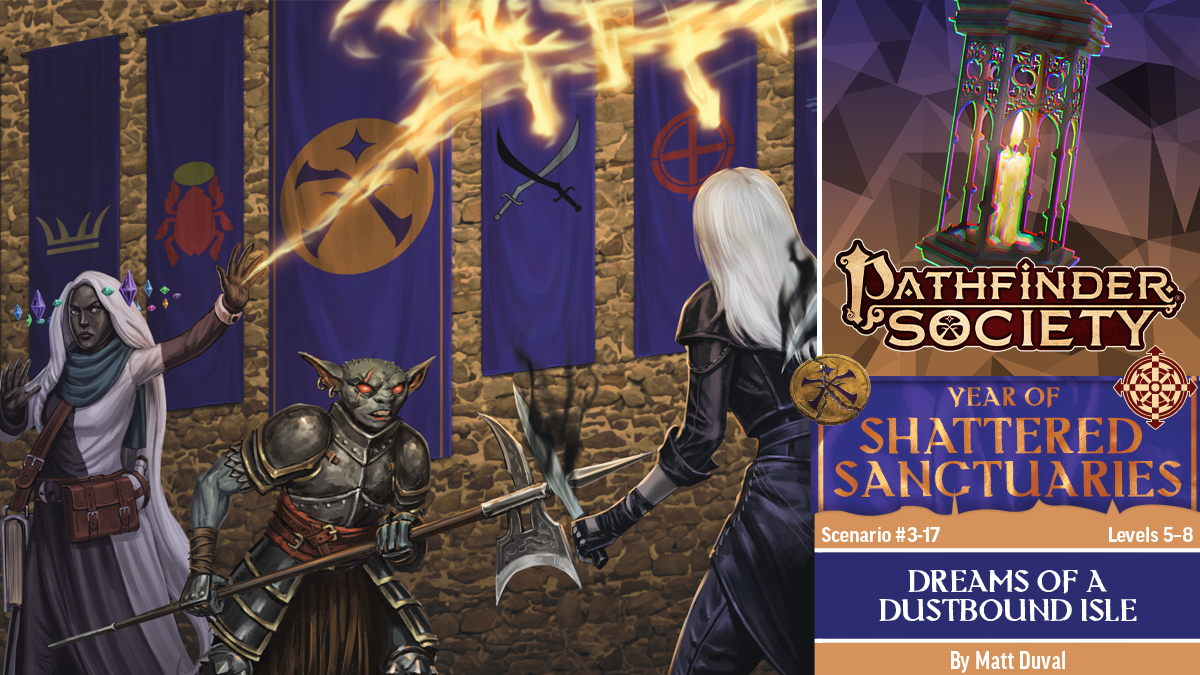 Part of the Pathfinder Society subscription.
Pathfinders stationed at the Grand Lodge have been experiencing strange shared dreams. The dreams reveal a mysterious island surrounded by dust and shadows. In the dreams, someone is trapped. They're calling for help. And someone—or something—doesn't want them to leave.
Dreams of a Dustbound Isle is part of the ongoing Absalom metaplot arc in the Year of Shattered Sanctuaries. It is the third of four scenarios in the arc, which began with Pathfinder Society Intro: Year of Shattered Sanctuaries and Pathfinder Society Scenario #3-06: Struck by Shadows. The arc will conclude with Pathfinder Society Scenario #3-19: Mean Streets of Shadow Absalom (Levels 7–10; July 2022). While playing the scenarios in order enhances the narrative of this four-part story arc, it is not required.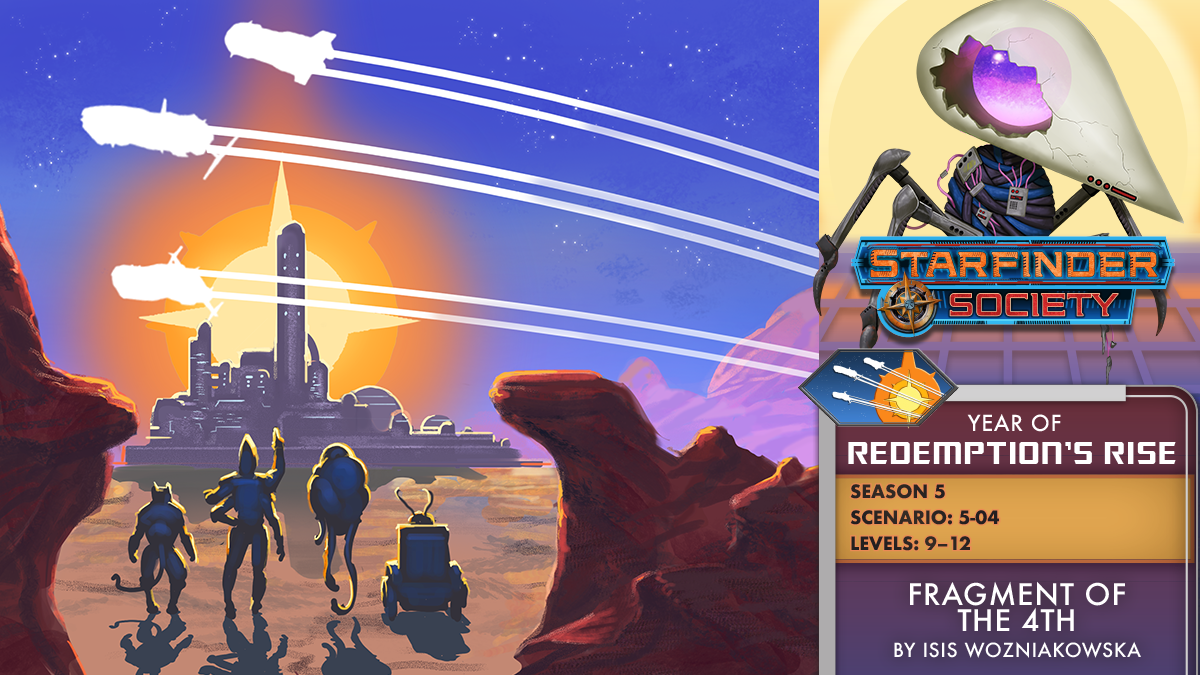 Part of the Starfinder Society subscription.
In the aftermath of the Drift Crash, the Starfinder Society dispatches their flagship, Master of Stars, to trawl the distant corners of Pact Worlds space for signs of stranded people, derelict starships, and dangerous planar matter ejected from the Drift. When a starship familiar to the Society, the Triunite vessel the Chronicler, is discovered immobile and powerless, Fitch sends a team of Starfinders to investigate. But this routine rescue mission will lead them far beyond the corridors of the Chronicler, to an annexed Drift beacon and the metaphorical doorstep of the mysterious "4th."
This scenario is one of four stand-alone Starfinder Society Scenarios directly tied to the Drift Crisis, a galaxy-wide catastrophe detailed in Starfinder Drift Crisis. While basic knowledge of the Drift Crisis enriches the experience of this adventure, it is not required. The Starfinder Society Drift Crisis Scenarios include: Starfinder Society Scenario Special #4-99: A Time of Crisis, Starfinder Society Scenario #5-04: Fragment of the 4th, Starfinder Society Scenario #5-07: Planar Bloom, and Starfinder Society Scenario #5-14.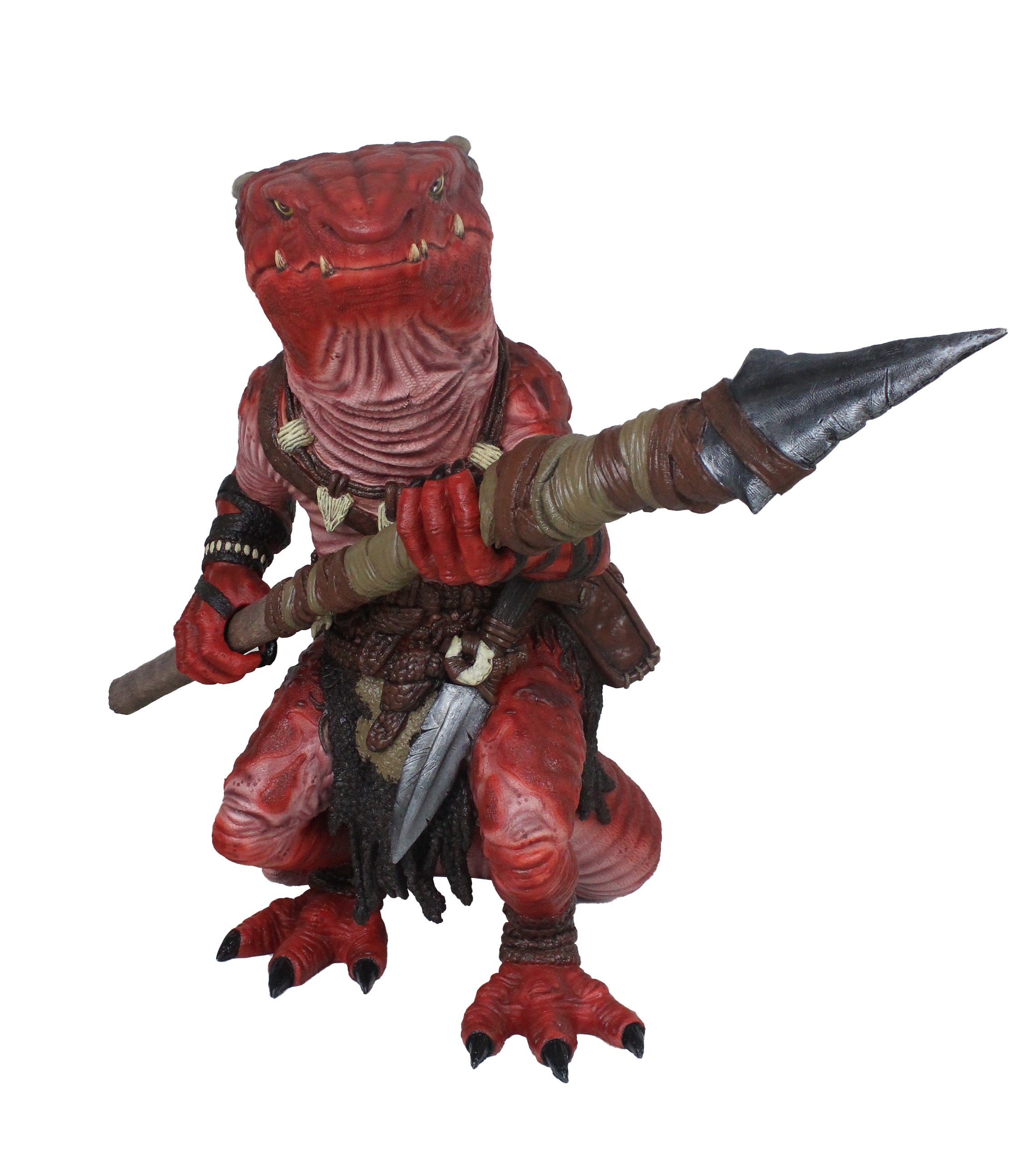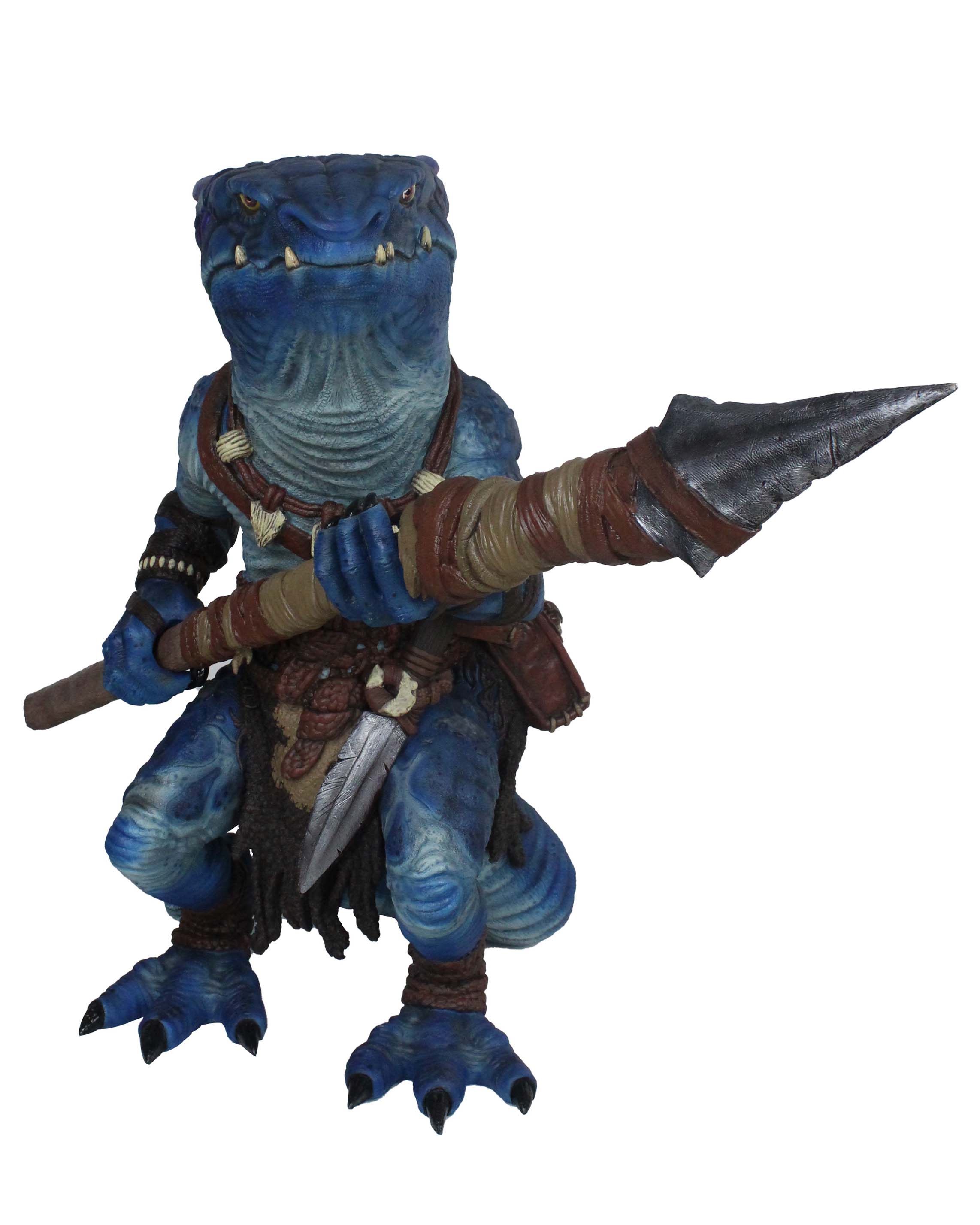 The iconic Pathfinder Kobold, with its sharp spear, is ready to stake their claim. Perfect for display in your home, retail store, or wherever they're likely to find treasure.
This life-sized replica stands a full 3 feet tall, ready to wreak havoc on anyone who enters their domain. Sculpted fully in sturdy but lightweight foam and latex that's carefully hand painted for realistic detail.